Regional > Asia > Country: India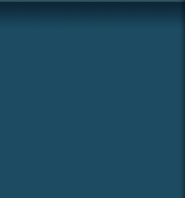 Tamil Nadu

Kancheepuram (SC)

As per the Delimitation of Parliamentary and Assembly Constituencies Order, 2008 Tiruvallur Parliamentary (also known as Lok Sabha) Constituency consists of the following 6 Tamil Nadu State Assembly constituencies. Click the following Assembly segment to view a list of areas coming under that Assembly segment.

32 Chengalpattu
33 Thiruporur
34 Cheyyur (SC)
35 Madurantakam (SC)
36 Uthiramerur
37 Kancheepuram

In the following list CT (Census Town), TP (Town Panchayat), M (Municipalities), CB (Cantontment Board), RF (Reserve Forest) and Villages or other territorial division shall be taken to mean the area comprised within that CT (Census Town), TP (Town Panchayat), M (Municipalities), CB (Cantontment Board), RF (Reserve Forest) and Villages or other territorial division as on the 15th day of February, 2004.

Home
32 Chengalpattu

3 – DISTRICT : KANCHEEPURAM
Chengalpattu Taluk (Part)
Mannivakkam, Nedungundram, Puthur, Kolapakkam, Unamancheri, Rattinamangalam, Vengadamangalam, Nallambakkam, Arungal, Karanaipuducheri, Gudalore R.F,
Kayarambedu, Perumathunallur, Keerappakkam, Murugamangalam, Kumizhi, Othivakkam, Kannivakkam, Pandur, Appur R.F, Senthamangalam, Appur, Kalvoy,
Hasthinapuram, Karunilam, Karambur, Kolathur, Dasarikunnathur, Guruvanmedu, Melmanapakkam, Palur, Villiambakkam, Sasthirambakkam, Vembakkam,
Venkatapuram, Chettipunyam, Kachadimangalam, Kondamangalam, Anjur, Thenmelpakkam, Veerapuram, Paranur, Paranur R.F, Kanthalur, Athur, Pulipakkam,
Rajakulipettai, Hanumanthai, Kunnavakkam, Echankaranai, Pattaravakkam, Senneri, Thenur, Ammanambakkam (Guduvanchery firka), Porunthavakkam, Vallam, Pazhaveli,
Ozhalur, and Ammanambakkam ( Chengalpattu firka) villages.
Melamaiyur (CT), Alapakkam (CT), Vandalur (CT) and Urapakkam (CT), Nandivaram-Guduvancheri (TP), Maraimalainagar (TP), Singaperumalkoil (CT) and
Chengalpattu (M).

33 Thiruporur

3 – DISTRICT : KANCHEEPURAM
Chengalpattu Taluk (Part)
Ponmar, Karanai, Thazhambur, Navalur, Kannathur Reddy Kuppam, Muthukadu, Egattur, Kazhipattur, Siruseri, Polacheri, Sonallur, Mambakkam, Keelakottiyur, Melakottiyur, Pudupakkam, Padur, Kunnakkadu, Kovalam, Semencheri,
Kelambakkam, Sathankuppam, Velichi, Kolathur, Panangathupakkam, Kayar, Thaiyur, Thiruvidanthai, Vadanemmeli, Nemmeli, Sengadu, Illalur, Vembedu,
Nellikuppam, Agaram, Kondangi, Maruderi, Hanumanthapuram, Melaiyur RF, Kizhur, Kattur, Krishanankaranai, Thandalam, Kottamedu, Vengur Sirunkundram, Dasarikuppam, Perunthandalam, Pooiluppai, Karumbakkam, Viralpakkam, Mailai, Sembakkam, Chettipatturayamankuppam, Madayathur, Vengaleri, Alathur,
Pattipulam, Karunguzhipallam, Sirudavoor, Acharavakkam, Poondi, Edarkundram, Royalpattu, Mullipakkam, Valarkundram, Konerikuppam, Reddikuppam,
Kammalampattu, PeriyaIrumbedu, Otteri, Rayamangalam, Manamathy, Agaram, Amoor, Poranthavakkam, Athigamanallur, Salavankuppam, Paiyanur, Panchanthiruthy,
Kunnappattu, Dhakshnavarthy, Santhanampattu, Amaiyampattu, Melkanagampattu, Thirunilai, Periyavippedu, Chinnavippedu, Kattakhazhani, Amirthampallam, Chinna
Irumbedu, Orathur, Thandarai, Oragadam, Kalanipakkam, Arungundram, Mannavedudevadanam, Valavanthangal, Karanai, Periyaputheri and Thiruvadisoolam villages.
Thiruporur (TP),
Tirukkalukundram Taluk (Part) - Nemmeli, Nemmeli RF, Pulleri, Thunjam, Keelavedu, Meleripakkam, Thirumani, Thirumani RF, Janakipuram, Alagusamudram, Keerapakkam, Melapattu, Nelvoy, Kuzhippanthandalam, Vadakadumbady,
Perumaleri, Kadumbady, Nallanpethal, Melkuppam, Echur, Pulikundram, Irumbuli, Thazambedu, Kankeyamkuppam, Sogandy, Adavilagam, Osivakkam, Pudupakkam,
Manapakkam, Othivakkam, P.V.Kalathur, Veerakuppam, Edaiyur, Kothimangalam, Puliyur, Egai, Acharavakkam, Pattikadu, Nallur, Manamai, Kokilamedu, Kunnathur,
Amaipakkam, Narasankuppam, Nathamkariamcheri, Mullakolathur, Echankaranai, Soorakuppam, Ammanambakkam, Thathalur, Narapakkam, Salur RF, Salur,
Ponpathirkoodam, Venbakkam, Udayambakkam, Punnapattu, Anoor, Korappattu, Mambakkam, Mudaiyur, Kurumughi, Elumichampattu, Sadurangapattinam, Neikuppi, Meiyur, Kalpakkam and Karmarapakkam villages.
Tirukalukundram (TP) and Mamallapuram (TP).

34 Cheyyur (SC)

3 – DISTRICT : KANCHEEPURAM
Cheyyur Taluk
Tirukkalukundram Taluk (Part)
Kilapakkam, Perumbedu, Amanambakkam RF, Kunnavakkam, Veerapuram, Vengabakkam, Arambakkam, Poonthandalam, Kudiperumbakkam, Perambakkam,
Aminjikarai, Periayakattupakkam, Nadurvakkarai, Pakkam, Pandur, Vellapandal, Vazhuvodur, Thimmur, Vallipuram, Vilagam, Edayathur, Erumbilicheri, Theppanamapattu, Attavattam, Nerumbur, Chinnakattupakkam, Angamampattu,
Chitlambakkam, Punnapattu, Somaspattu, Solaikuppam, Ilayanarkuppam, Vittalapuram I, Vittalapuram II, Merkandai, Lattur, Sooradimangalam, Kondakarikuppam, Panangattucheri, Bommarajapuram, Nallathur, Ayapakkam,
Vasavasamudram, Voyalur and Vengadu villages.
Pudupattinam (CT).

35 Madurantakam (SC)

3 – DISTRICT : KANCHEEPURAM
Madurantakam Taluk

36 Uthiramerur

3 – DISTRICT : KANCHEEPURAM
Uthiramerur Taluk
Kancheepuram Taluk (Part)
Valluvapakkam, Poosivakkam, Uthukadu, Kattavakkam, Vilagam, Thalayampattu, Alavur, Varanavasi, Vembakkam, Chinnamadurapakkam, Ambakkam, Thollazhi, Kosapattu, Devariyambakkam, Thonankulam, Ullavur, Palayaseevaram,
Nathanallur, Puliyambakkam, Vengudi, Kilottivakkam, Seeyamangalam, Thimmarajampettai, Bavasahibpettai, Thangi, Ekanampettai, Naickenpettai, Villivalam,
Koyambakkam, Erivoy, Thimmaiyanpettai, Muthialpettai, Padappam, Chinnaiyankulam, Kottakkaval, Orikkai, Kolivakkam, Iyangarkulam, Punjarasanthangal, Valathottam,
Kamugampallam, Kuruvimalai, Vitchanthangal, Kalur, Asoor, Avalur, Angambakkam, Thammanur, Melputhur, Kolathur, Perumanallur, Vedal, Kalakattur, Thalaiyillaperumbakkam, Arpakkam, Magaral, Kavanthandalam, Nelveli, Kilputhur,
Kambarajapuram, Elayanarvelur, Chithaathur, Manjamedu, Suramenikuppam, Ayimicheri, Kovalavedu, Navettikulam, Thiruvenkaranai, Kunnavakkam, Agaram, Thenneri, Madavilagam, Sirupagal, Oddanthangal, Naickenkuppam,
Sinnivakkam, Vadaveripattu, Marutham and Puthagaram villages.

Thenambakkam (CT), Ayyampettai (CT) and Walajabad (TP).

37 Kancheepuram

3 – DISTRICT : KANCHEEPURAM
Kancheepuram Taluk (Part)
Pullalur, Thandalam, Purisai, Valathur, Pullambakkam, Pondavakkam, Moolapattu, Padunelli, Govindavadi, Uveri, Putheri, Maniyachi, Kottavakkam, Parandur, Thandalam,
Nelvoy, Podavur, Siruvallur, Siruvakkam, Veliyur, Pudupakkam, Olakkalpattu, Thaipakkam, Melbangaram, Vathiyur, Kuram, Periyakarambur, Vishakandikuppam,
Sembarambakkam, Injambakkam, Karai, Seeyati, Poondithangal, Kuthirambakkam, Thodur, Ariyambakkam, Neervalur, Attuputhur, Illuppapattu, Vedal, Enadur,
Chitterimedu, Thulukkanthandalam, Ariyaperumbakkam, Sirunaiperugal, Muttavakkam, Damal, Kilar, Thiruppukuzhi, Melambi, Kilambi, Sirukaveripakkam, Thimmasamudram, Netteri, Achukattu, Karuppadithattadai, Sittiyambakkam,
Sekkankulam, Singadivakkam, Siruvedal, Athivakkam, Nummappattu, Thirumalpattu, Alapakkam, Karur, Murukkanthangal, Olaiyur, Kaliyanur, Vaiyavur, Nallur,
Konerikuppam, Arappanacheri, Putheri, Velinkapattadai, Kilkadirpoor, Melkadirpoor, Mettukuppam, Melottivakkam, Musaravakkam, Perumbakkam, Muthavedu, Pitchavadi,
Vishar, Sadathangal, Narapakkam, Alavandarmedu and Vippedu villages.
Kancheepuram (M), Nattapettai (CT) and Sevilimedu (TP).

Courtesy: Election Commission of India.