Regional > Asia > Country: India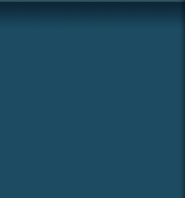 Tamil Nadu

Arakkonam

As per the Delimitation of Parliamentary and Assembly Constituencies Order, 2008 Tiruvallur Parliamentary (also known as Lok Sabha) Constituency consists of the following 6 Tamil Nadu State Assembly constituencies. Click the following Assembly segment to view a list of areas coming under that Assembly segment.

3 Tiruttani
38 Arakkonam (SC)
39 Sholingur
40 Katpadi
41 Ranipet
42 Arcot

In the following list CT (Census Town), TP (Town Panchayat), M (Municipalities), CB (Cantontment Board), RF (Reserve Forest) and Villages or other territorial division shall be taken to mean the area comprised within that CT (Census Town), TP (Town Panchayat), M (Municipalities), CB (Cantontment Board), RF (Reserve Forest) and Villages or other territorial division as on the 15th day of February, 2004.

Home
3 Tiruttani

Pallipattu Taluk
Tiruttani Taluk (Part)
Thalavedu, Ponpadi, Alamelumangapuram, Maddur, Krishnasamudram, Sirunguni, Veeraganallur, Suryanagaram, Agoor, Koramangalam, Thadur, Veerakaverirajapuram,
Beerakuppam, T.C.Kandigai, V.K.N.Kandigai, S.Agraharam, Cherukkanur, Chinnakadambur, Periyakadambur, Karthikeyapuram, Tiruttani, Murukkambattu,
Dharanivaragapuram, Velanjeri, Pattabiramapuram, Sathranjeyapuram, Gollakuppam, Poonimangadu, Nallattur, Chivvada, Nemili and Santhanagopalapuram villages.
Tiruttani (TP).

38 Arakkonam (SC)

Arakkonam Taluk (Part)
Sembedu, Chithambadi, Itchiputhur, Kilvanam, Polur, Uliambakkam, Kilandur, Perungalathur, Krishnapuram, Valarpuram, Mudur, Velur, Konalam, Anaipakkam, Mulvoy, Kilpakkam, Kavanur, Kilkuppam, Vadamambakkam, Kainoor, Thandalam, Perumalrajapet, Vedal, Asamandur, Chitheri, Parithiputhur, Melpakkam, Ammanur, Puliyamangalam, Ambarishpuram, Mosur, Seyyur, Nagarikuppam, Uriyur,
Anaikattuputhur, Pudukesavaram, Ananthapuram, Athur, Mangattucheri (Kadambanallur), Arigilapadi, Poyyapakkam, Kilandurai, Melandurai, Negavedu, Ochalam, Arumbakkam, Sillamandai, Melkalathur, Sirunamalli, Illuppaithandalam,
Parameswaramangalam, Murungai, Chittoor, Pinnavaram, Attupakkam, Sayanavaram (Jagir), Kilvenkatapuram, Pallur and Ganapathipuram villages.
Arakonam (M), Perumuchi (CT) and Thakkolam (TP).

39 Sholingur

Walajah Taluk (Part)
Somasamudram, Kalpattu, Pandiyanellore, Kallankuppam, Kodakkal, Pulivalam, Kadappanthangal, Thagarakuppam, Sengalnatham, Sekkadikuppam, Rendadi, Venkatapuram (Mel), Kesavanakuppam, Jambukulam, Velam, Kolatheri,
Marudalam, Kattarampakkam, Thalangai, Vanghur, Ponnappanthangal, Ozhughur, Chithathoor, Melveeranam, Govindacherikuppam and Govindacheri villages.
Sholingur (TP).

Arakkonam Taluk (Part)
Vengapattu, Paravathur, Akkachikuppam, Paranji, Nandi Veduthangal, Minnal, Vailambadi, Cuddalore, Thalikkal, Ayipedu, Ariyur, Karikkal, Nandimangalam, Soorai, Ayal, Polipakkam, Tappur, Pazhayapalayam, Kunnathur, Anverthikanpettai, Kattupakkam, Banavaram, Mangalam, Koothambakkam, Velithangipuram, Meleri, Elathur, Kilakalathur, Kizhveedhi, Kodambakkam, Mahendravadi, Karnavoor, Pudur, Kizveeranam, Panniyur, Pudupattu, Siruvalayam, Perapperi, Uliyanallur, Vepperi, Vettangulam, Asanallikuppam, Thirumalpur, Nelvoy, S.Kolathur, Reddivalam, Agavalam, Nedumpuli, Thuraiyur, Peruvalayam, Alapakkam, Thuraiperumbakkam, Maganipattu, Cheri, Kattalai, Eralacheri, Uthirampattu, Dharmaneedhi,
Nangamangalam, Melapulam, Poigainallur, Velianallur, Thandalam (Jagir), Melvenbakkam, Kilvenbakkam, Perumbulipakkam, Avalur, Karivedu, Ayarpadi, Ocheri,
Sirukarumbur, Athipattu, Vegamangalam, Mamandur, Kalathur and Sankarampadi villages.
Nemili (TP), Kaveripakkam (TP) and Panapakkam (TP)

40 Katpadi

Katpadi Taluk (Part)
Thengal, Balekuppam, Kondareddipalli, Ponnai, Paramasathu, Madandakuppam, Keeraisathu, Gollapalli, Ammavaripalle, Mahimandalam, Perumalkuppam,
Erukkambattu, Vallimalai, Melpadi, Mutharasikuppam, Vinnampalli, Kodukkanthangal, Elayanellore, Thenpalli, Veppalai, Sripadanallore, Kugaiyanallore, Eranthangal,
Serkadu, Oddanthangal, Karigiri, Kandipettu, Puthur, Sembarayanallore, Brahmapuram, Sevur, Arumparuthi, Karnampattu, Ammundi, Vandaranthangal, Karasamangalam, Unnamalaisamudram, Thalayarampattu,
Thandalamkrishnapuram, Virudampattu and Dharapadavedu villages.
Dharapadavedu (TP), Kalinjur (TP), Katpadi (TP),
Kangeyanallur (CT), Gandhinagar (Katpadi Extn) (TP),
Thiruvalam (TP),
and Senur (CT).

Vellore Taluk (Part)
Shenpakkam (TP)
Walajah Taluk (Part)
Vasur, Palleri, Kondakuppam, Marudampakkam, Ekambaranellur, Sikarajapuram, Mukundarayapuram, Katharikuppam and Lalapettai, villages.

41 Ranipet

Walajah Taluk (Part)
Padiyampakkam, Sengadu, Vanapadi, Maniyambattu, Karai, Manthangal, Pinji, Anandhalai, Musiri, Valluvambakkam, Sumaithangi, Bagaveli, Thenkadappanthangal,
Ammananthangal, Vannivedu, Navlock, Thengal, Kilminnal, Arapakkam, Melakuppam, Thimmanacherikuppam, Nandiyalam, Veppur, Gudimallur, Chennesamudram,
Kadapperi, Poondi, Thirumalaicheri, Thalanur, Kathiavadi, Ayilam, Arunkundram, Kilkuppam, Koorambadi, Sathambakkam, Thiruparkadal and Kalmelkuppam villages.
Ammoor (TP), Chettithangal (CT), Ranipet (M), Walajapet (M),
Narasingapuram (CT) and Melvisharam (TP).

42 Arcot

Arcot Taluk
Vellore Taluk (Part)
Palamadai, Edayansathu, Adukkamparai, Thuttipattu, Sirukalambur, Nelvoy, Sathumadurai, Munjurpattu, Pangalathan, Selamanatham, Kaniyambadi, Veppampattu, Kanikkaniyan, Kathalampattu, Palathuvannan, Singarikoil,
Vallam, Kilpallipattu, Mottupalayam, Kammasamudram and Mothakkal villages.

Courtesy: Election Commission of India.